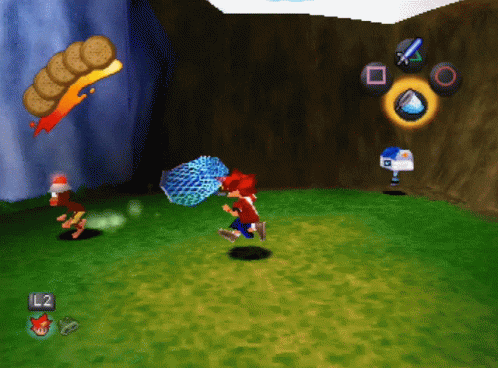 Using PVC Pipe and 3d Printed net frame and pommel, The Ape Escape Timenet has an illuminated net, pipo esque monkey with reactive mindhelmet and 20W loudspeaker to play in game sounds and soundtracks.
The Net itself is made of LED filament, with each loop on its own channel to allow for sequenced animations.
It's powered via 3 Li-ion batteries towards the base of the handle, with USB C charging, battery readout and volume adjustment.


Hidden buttons serve as the Catch action which animates the net channels and plays the catch SFX, and the other button sequences through the soundtrack.


These buttons also have alt-modes with double and long presses, for features such as checking the remaining power.
A low voltage alert is also programmed in with buzzer to ensure the Batteries aren't over drained and damaged.